About Us
Contact Us
Connect with us

13010 Arbor Street, Omaha, NE 68144. (402) 697-8546
Temple Cafeteria
By Lord Prasanna Ganapathi Blessings, Hindu Temple Omaha is glad to announce an Open of Temple Cafeteria.
Every Saturday & Sunday from 10:30 am to 1:30 PM.
Venue - Community Center (Dine in & TOGO)
Preorders can be made online for Saturday using Clover App or Click Here
** Watch out for a text when food is ready to pick up from 531-250-4394
We request you to pass this to your friends and your regional group. Please spread the word.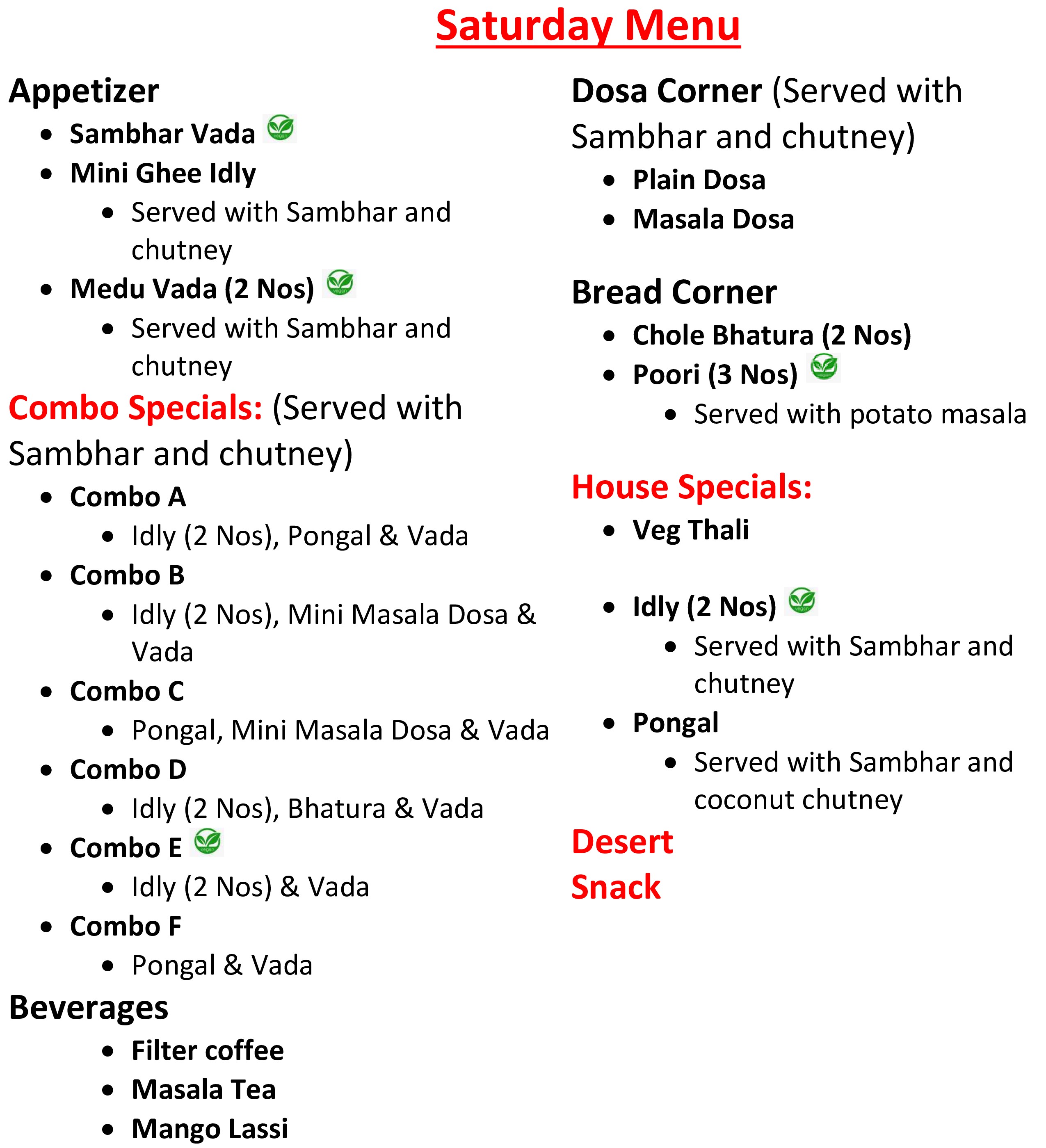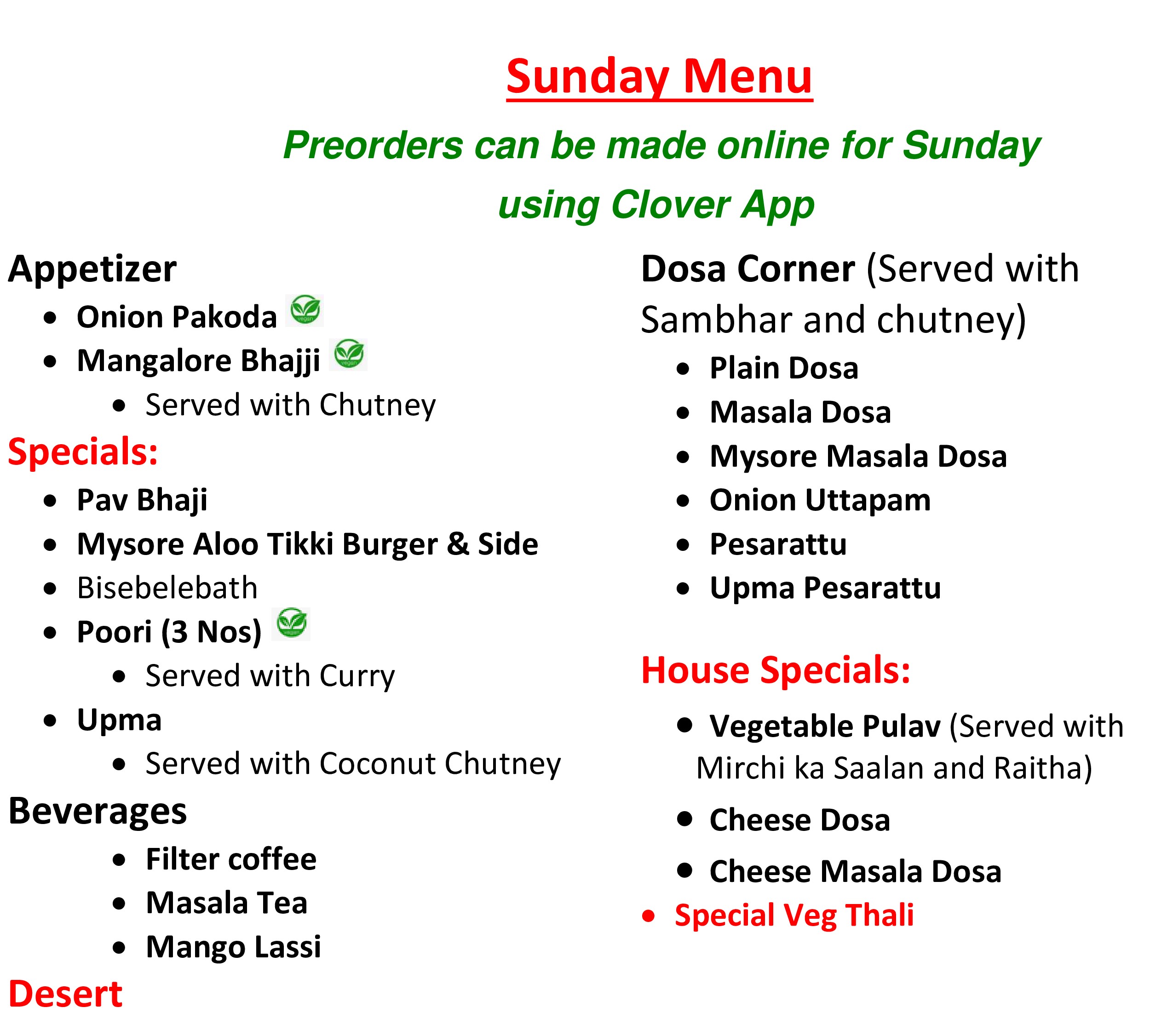 ***Food allergy warning***
Please be advised that food prepared here may contain milk, milk products, wheat, peanut or tree nut products
10% Discount for Students.
Thank you volunteers for the temple Seva.
Volunteers, please sign up for the upcoming Saturday week: Temple Cafeteria Saturday Signup
Volunteers, please sign up for the upcoming Sunday week: Temple Cafeteria Sunday Signup
**If you want to Sponsor ($351/$501)weekly grocery for Temple Cafeteria, please contact president@htom.us**
Thank you last week Sponsors
Smt & Sri Kamlesh Prajapati & Family
Thank you Saturday Annual Sponsorship
Smt & Sri Jayanthi & Ganeshan
Smt & Sri Madhumati & Dr.Kaliprasad N Ayala
Smt Lakshmi Rao, Sri Dr.Rajeshwar Rao & Mr. Kishore
Smt & Sri Jigna & Niraj Patel
Smt & Sri Mexa & Maulin Patel
Smt & Sri Mohanbhai & Ranjanben Desai
Saicon Consultants
Thank you Sunday Annual Sponsorship
Smt & Sri Naresh Dewan & Family
Lord Prasanna Ganapathi Bless You